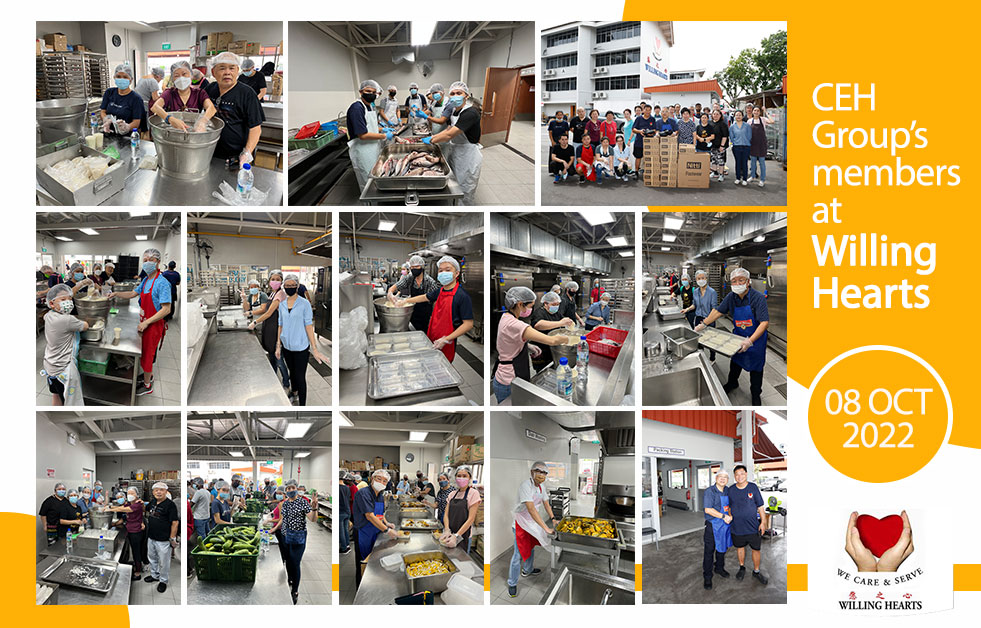 On 8th Oct 2022, the CEH Group participated in social work at the soup kitchen operated by "Willing Hearts".  
CEH Group's vision is to help the world to go greener and actively helping the vulnerable and low-income community of Singapore.
As part of our corporate social responsibility program, 27 staff and family members of CEH Group volunteered to help out at "Willing Hearts" soup kitchen to realize their daily goal of providing 11,000 meals. Together with many other volunteers, we helped in cutting vegetables, marinating fish, cooking rice, packing the food boxes and finally delivering the meals. 
We wish to thank all our CEH volunteers for their commitment and the staff of "Willing Hearts" for organizing such a great social welfare program! 

Furthermore, we thank our subsidiary company NITTI Asia Pte Ltd for donating 27 pairs of safety shoes to the kitchen staff of "Willing Hearts" on that day. "