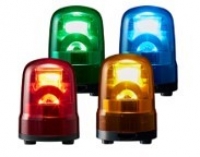 Durable and Reliable
● The SK is equipped with a brushless motor, which produces less heating than a conventional motor, and has a longer motor life.
●The steel ball bearings, located at the base of the reflector, are designed to greatly reduce wear over time and provides quiet reflector rotation.
Higher Visibility
●This newly developed dual-reflector efficiently distributes LED light, creating bright, even light output.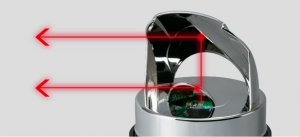 ●The light-emitting surface is designed to provide maximum visibility and effective visual signals.